DIVORCE LAWYER IN TRINITY EDINBURGH
how to divorce without ruining your relationship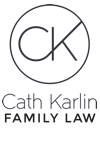 WELCOME TO CATH KARLIN FAMILY LAW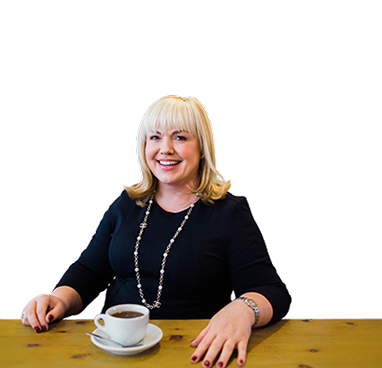 Are you looking for legal advice on a divorce or separation in Trinity? Cath Karlin is one of the most experienced lawyers in Edinburgh and can help you achieve a dignified divorce. She is based in central Edinburgh but offers services across all districts and suburban regions. If you need a fixed fee financial plan to get you through the divorce, you are in the right place.
FIXED PRICE PACKAGES
FROM £249+vat
Divorce and Separation

Divorce and separation can be one of the most stressful and difficult experiences someone can go through, no matter what age or length of marriage. It has been likened to a death in the family. This makes total sense as relationships form such a huge part of your life. You invest a large part of not only your emotional capacity towards relationships but you also plan out many practical aspects of it around people and relationships.
Like with any loss, people process emotions differently and in varying timescales. Those who initiate the proceedings may feel a sense of relief, whereas those on the receiving end may feel more on the back foot. Those who have given up work for the relationship may feel incredibly vulnerable in comparison to their partner. It is the divorce solicitors job to not only give sound legal advice but to help prepare you for the emotional impact of the process. Ensuring that both parties are in a suitable emotional state to make important decisions about their future is vital.
Cath can help to put you on the right course.
Your Problems are Listened to

Cath is a highly respected family lawyer with years of expertise, meaning you are in safe hands. She has been at the forefront of family law in Edinburgh and the surrounding regions for over 25 years, bringing you the best quality service. Cath decided to open her own practice, allowing her to spend more time with her clients as she wasn't getting this at larger law firms. If you want a face-to-face service, with genuine compassion and empathy, please get in touch today.
With the huge emotional toll divorce can take on you, Cath fully believes that divorce should be settled outside of court. You may not be in the best place to make fundamental life decisions when you are experiencing a rollercoaster of emotions. The court takes away a lot of agency from you in the decision-making process. This is why she pioneered the collaborative approach to divorce and separation. Saving you money in court fees, reducing your emotional toll and saving you time by avoiding the court process.
Cath is hugely experienced in all aspects of family law. Before she opened her own practice, she was the lead partner in a number of ground-breaking family law and divorce cases. She has also been at the forefront of introducing new modes of dispute resolution to Scotland; such as Collaborative Practice and parenting after parting classes for parents going through separation and divorce. She is the best divorce solicitor Trinity has to offer and you can turn to her during your difficult time.
CONCERNED ABOUT THE PRICE?
Cath can help you keep the costs down
Your Divorce Options
When going through a divorce, there are a number of different avenues you can take. Cath Karlin actively encourages and supports you to plan out how you want your divorce to be settled. Her legal services will help you to decide which methods and processes of divorce and family law you are right for you. Some of the processes which Cath can help advise you on are:
Collaborative Practice – an agreement to avoid court and work together with their lawyers to reach an agreement
Mediation – a mediator facilitates settlement discussions between the two parties
Lawyer Negotiation – lawyers negotiate on behalf of the clients
Arbitration – an alternative to court where an arbitrator decided for the clients 
Court – the court resolves the matter and decides what will happen
Family Law DIY – clients decide on proceedings and outcomes themselves
Credentials That Give You Security
Cath has presided over a numerous amount of family law cases as a family law solicitor and can help you no matter your situation. Ranging from situations as traumatic as child abduction to more financial matters such as the distribution of matrimonial property. See what cases Cath can help you with.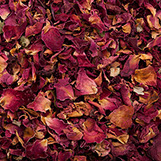 Cath Karlin is an experienced divorce lawyer, who can make sure you have a dignified divorce or separation. Make sure your divorce stays out of the courts and in your control.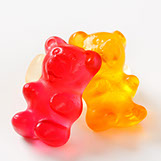 This can be one of the most delicate aspects of any divorce. Deciding the child's residence and contact with another parent will be decided here as well as issues to do with child support and relocation.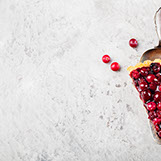 This will deal with the financial matters of divorce. This can range from monthly commitments, such as mortgages, utility bills and school fees to the division of assets and property. 
Protect your assets and finances with prenuptial agreements. These are specific financial agreements to be applied in the event of cohabitation agreements are for when cohabiting couples separate. 
With Edinburgh being an international city, expatriate separation is a very common occurrence. Here Cath advises you on your rights and what happens with your residency status.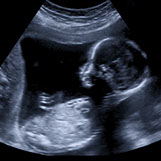 Surrogacy agreements deal with issues that arise when parties decide to use a surrogate mother to have a child. It looks at who has parental rights over a child that is not biologically theirs.