DIVORCE LAWYER IN PORTOBELLO EDINBURGH
how to divorce without ruining your relationship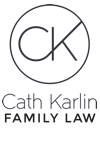 WELCOME TO CATH KARLIN FAMILY LAW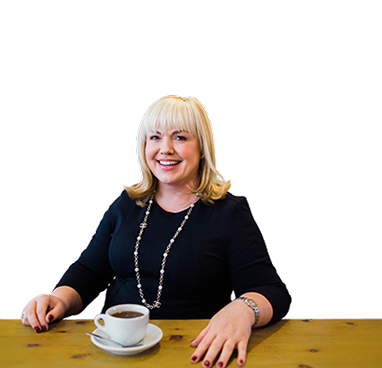 When going through a divorce, you need the best support available. Here at Cath Karlin Family Law, we can provide you with expert legal advice. Whether you are currently undergoing a divorce or are thinking about your options we want to make the process as painless as possible. As an experienced family law lawyer in Portobello Edinburgh, she can give you some of the best legal advice in the country. With bespoke consultancy sessions, she can advise you on your options in a clear and concise manner. This makes Cath Karlin's advice not only exceptional but also cost-effective. 
FIXED PRICE PACKAGES
FROM £249+vat
Choosing Cath Karlin to represent you in the divorce proceedings will ensure that you have your voice heard in proceedings. She takes the extra step to ensure that you get what you need from your divorce. She understands that when going through a divorce, you need to maintain relationships between you and your partner as well as secure a positive divorce.
The Cath Karlin Family Law in Portobello aim to provide a personalised service, with friendly and effective legal advice. As divorce is a difficult time for all, we understand that you will need emotional support as well as legal advice. This will be taken into account and she will ensure that things happen at a pace that is manageable for you and that you aren't rushed through proceedings.
A divorce is a lifechanging event and our team understand this. We aim to ensure you have a successful divorce and a happier life after the divorce. Destroying relationships in the family may leave you unhappier after the event, so ensure you keep relationships intact. Your wellbeing is at the heart of everything we do so we ensure that we develop long-lasting relationships with clients by putting in extra contact time with the client and their family.
If you are going through a divorce in Southside Edinburgh and need legal advice, Cath Karlin is one of the most experienced lawyers in Edinburgh and will fight for you to get the divorce you deserve. Our team is based within central Edinburgh but we offer our services across all districts and the surrounding suburbs. If you need a fixed fee financial plan to get you through the divorce, you are in the right place.
Can you get Divorced in Scotland?

The general rule is that those who were married in the UK and live in Scotland will be able to get a divorce in Scotland. You can only get a divorce in Scotland if you:
Meet the residence rules, which are rules about where you live. These rules are complex and are available on the Scottish Court's website.
Have a marriage that's recognised as valid in the UK.
If you're not sure if you meet the rules because you got married abroad or one of you lives abroad, Cath Karlin can also help with expatriate divorces.
Cath can help to put you on the right course.
Divorce and Separation in Southside Edinburgh
Going through a divorce is a life-changing event and never a decision reached lightly. The divorce will have massive effects on your life both during the process and long after. It has been likened to a death in the family, as you both invest a large part of yourselves into making a marriage work. Be that a mental investment alongside the financial and physical ones. You often change your lifestyle to fit a relationship, giving up work and potentially moving away from family roots.
Like any death, you will need time to come to terms with the loss of your relationship. Stages of grief and loss are expected during and after a divorce. The team here at Cath Karlin Family Law understand the different stages of grief that you will be going through and ensure that the process is tailored to you. We allow you both the time and the support needed for you to tackle these big issues when you're ready.
Everyone can process this differently and in different time frames. If you have initiated the separation, you may be feeling a sense of relief as you are able to escape. For others, it can feel as if a sheet has been pulled from underneath them, leaving them in disbelief.
Our Portobello family law team ensure that you stay on the right path by providing you with both emotional and legal support. We do this by making sure no life-changing decisions are made in emotionally vulnerable states. Our team waits till both you and your partner are in the correct state of mind when making decisions about your family's future. Even though your marital relationship will end after this, you will both still be connected after the event so we try and ensure relationships aren't destroyed and family foundations remain solid.
Our team ensures that you have as much control over your divorce and future as possible. To do this, we aim to keep the proceedings out of court, where a judge is in control of your divorce. This keeps you and your partner at the forefront of decisions made about your relationship rather than the court deciding for you. Not only will you remain in power but you will save a lot of money and emotional energy. This gives you both time to prepare for your new lives.
Personal and Credible Legal Advice
You can divorce with sound mind by hiring Cath Karlin. She is a hugely experienced and respected figure in family law. She has been at the forefront of family law in Edinburgh and the surrounding regions for over 25 years, bringing you the best quality service.
As cath is experienced in both personal divorce cases and larger cases from her law firm days, she gives you both experience at the highest level as well as the more personal slide. Due to this, she understands that you need to have adequate face-yo-face time with clients and she ensures she delivers on this, unlike many larger firms.
CONCERNED ABOUT THE PRICE?
Cath can help you keep the costs down
Due to the emotions involved in the process, it will more than likely be overwhelming to go through a divorce. It may feel like there are too many options to choose from or the exact opposite, in where you are feeling forced down one avenue. We are here to show you all the different ways divorce can be done and to find one that best suits your situation. Here are the different ways we can help you:
Collaborative practice – an agreement to avoid court and work together with their lawyers to reach an agreement
Mediation – a mediator facilitates settlement discussions between the two parties
Lawyer negotiation – lawyers negotiate on behalf of the clients
Arbitration – an alternative to court where an arbitrator decides for the clients
Court – the court resolves the matter and decides what will happen
Family law DIY – clients decide on proceedings and outcomes themselves
Family Mediation or Collaboration
Two methods of divorce that we frequently practice is family mediation and collaborative practice. We practice both of these methods as it allows the two parties have a say on the divorce rather than the courts.
The collaborative process allows couples involved to talk our disagreements and reach decisions together about things such as finances, property and children. The main benefit here is that the proceedings stays out of court, saving both time and emotional energy. Court often results in broken relationships and a fortune being spent.
Another out of court option is mediation. This is where you and your partner work together with a trained and impartial mediator to come to decisions on things such as finances, children and property. The mediator is a fair judge on all decisions being made and discussions but you and your partner will still come to agreements and decisions. We often recommend collaborative divorce practices as it involves you and your partner meeting together with your solicitors, to discuss the issues and try to reach an agreement.
These methods are very effective at having an amicable divorce but both proceedings rely on the partners within the relationship agreeing on the process and wanting it to work. The initial decisions are not legally binding but they are vital for the drawing up of a legally binding agreement.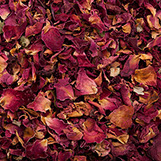 Cath Karlin is an experienced divorce lawyer, who can make sure you have a dignified divorce or separation. Make sure your divorce stays out of the courts and in your control.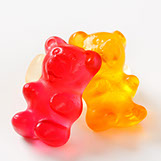 This can be one of the most delicate aspects of any divorce. Deciding the child's residence and contact with another parent will be decided here as well as issues to do with child support and relocation.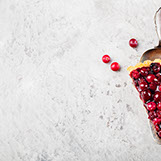 This will deal with the financial matters of divorce. This can range from monthly commitments, such as mortgages, utility bills and school fees to the division of assets and property. 
Protect your assets and finances with prenuptial agreements. These are specific financial agreements to be applied in the event of cohabitation agreements are for when cohabiting couples separate. 
With Edinburgh being an international city, expatriate separation is a very common occurrence. Here Cath advises you on your rights and what happens with your residency status.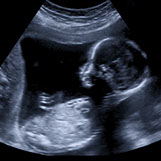 Surrogacy agreements deal with issues that arise when parties decide to use a surrogate mother to have a child. It looks at who has parental rights over a child that is not biologically theirs.