DIVORCE LAWYER IN BRUNTSFIELD
how to divorce without ruining your relationship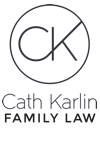 WELCOME TO CATH KARLIN FAMILY LAW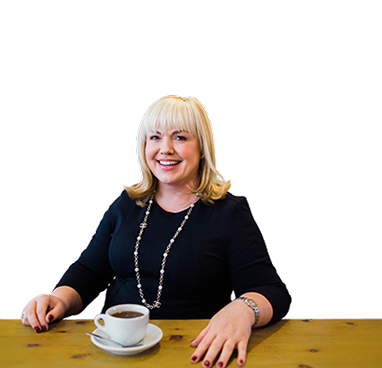 Cath Karlin is an experienced family lawyer who can provide you with the best legal advice when going through a divorce. She delivers bespoke divorce and separation advice in a clear and concise manner to ensure that clients receive exceptional advice in a cost-effective way. 
Cath prioritises a personalised approach when it comes to legal advice. She understands that it is a difficult time for those involved and gives you the support you need in a difficult time. Combining this personal touch with professionalism and quality of service is the reason why you should turn to Cath. Our aims are simple: to provide friendly and effective legal services in Bruntsfield, recognising that our clients require not only good advice, but also support with a personal touch. 
FIXED PRICE PACKAGES
FROM £249+vat
At Cath Karlin Family Law, she and the team take pride in developing long-lasting relationships with our clients. Your wellbeing is at the heart of everything we do, we want to make sure you have a dignified divorce. We take that bit of extra time to get to know our clients that some law firms don't. We get to know their family and their needs and this has enabled us to act successfully for several generations of family clients. Our testimonials confirm this.
If you are going through a divorce in Bruntsfield and need legal advice, Cath Karlin is one of the most experienced lawyers in Edinburgh and will fight for you to get the divorce you deserve. Our team is based within central Edinburgh but we offer our services across all districts and the surrounding suburbs in Edinburgh. If you need a fixed fee financial plan to get you through the divorce, you are in the right place.
Cath can help to put you on the right course.
Can you get divorced in Scotland?
Generally, most people who were married in the UK and live in Scotland will be able to get a divorce in Scotland. You can only get a divorce in Scotland if you:
Meet the residence rules – rules about where you live. These rules are complex and are available on the Scottish Courts website.
Have a marriage that's recognised as valid in the UK.
If you're not sure if you meet the rules because you got married abroad or one of you lives abroad, Cath Karlin can also help with expatriate divorces.
Divorce and Separation in Bruntsfield
We understand that divorce and separation can be a traumatic event in someone's life. Regardless of the time you were married, you both invest a large part of yourselves into making a marriage work. Be that a mental investment alongside the financial and physical ones. You often change your lifestyle to fit a relationship, giving up work and potentially moving away from family roots.
A divorce has been likened to a death in the family, having a profound impact on your life and requiring time to grieve and process your loss. Cath understands that because of this, people will process everything in varying timescales. If you have initiated the separation, you may be feeling a sense of relief as you are able to escape. For others, it can feel as if a sheet has been pulled from underneath them, leaving you in disbelief.
CONCERNED ABOUT THE PRICE?
Cath can help you keep the costs down
What are my Options for Divorce? 

When going through a divorce, there are a number of different avenues you can take:
Collaborative Practice – an agreement to avoid court and work together with their lawyers to reach an agreement
Mediation – a mediator facilitates settlement discussions between the two parties
Lawyer Negotiation – lawyers negotiate on behalf of the clients
Arbitration – an alternative to court where an arbitrator decided for the clients
Court – the court resolves the matter and decides what will happen
Family Law DIY – clients decide on proceedings and outcomes themselves
Family Mediation or collaboration

Family mediation and collaborative practice are two ways of helping couples who are separating or divorcing to sort out disagreements and reach decisions about things like finances, property and children, without having to go to court. Cath Karlin actively encourages and supports you to plan out how you want your divorce to be settled, with the least emotional damage.
To use either of these options, both partners in the relationship have to be willing and compliant. Any decisions made are not legally bound, but may help you to start drawing up an agreement.
Mediation involves you working together with your partner and a trained, impartial mediator, to reach an agreement. Cath Karlin often recommends collaborative practice involves you and your partner meeting together with your solicitors, to discuss the issues and try to reach an agreement.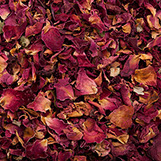 Cath Karlin is an experienced divorce lawyer, who can make sure you have a dignified divorce or separation. Make sure your divorce stays out of the courts and in your control.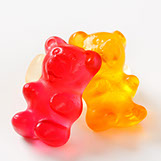 This can be one of the most delicate aspects of any divorce. Deciding the child's residence and contact with another parent will be decided here as well as issues to do with child support and relocation.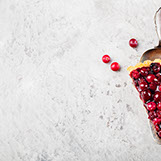 This will deal with the financial matters of divorce. This can range from monthly commitments, such as mortgages, utility bills and school fees to the division of assets and property. 
Protect your assets and finances with prenuptial agreements. These are specific financial agreements to be applied in the event of cohabitation agreements are for when cohabiting couples separate. 
With Edinburgh being an international city, expatriate separation is a very common occurrence. Here Cath advises you on your rights and what happens with your residency status.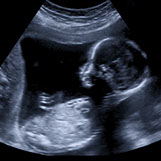 Surrogacy agreements deal with issues that arise when parties decide to use a surrogate mother to have a child. It looks at who has parental rights over a child that is not biologically theirs.